Saat Anda ke Maribaya, Anda bisa coba ke The Lodge Maribaya. Lokasi dari outbound di Maribaya sebelumnya terkenal dengan nama The Adventure Park and Lodge Earthbound. Kawasan outbound ini berlokasi di Cibodas Maribaya dan tidak terlalu jauh dari Lembang. Jadi, jika Anda misalnya dengan keluarga sedang ke Lembang, bisa mampir di Maribaya.
Outbound di Maribaya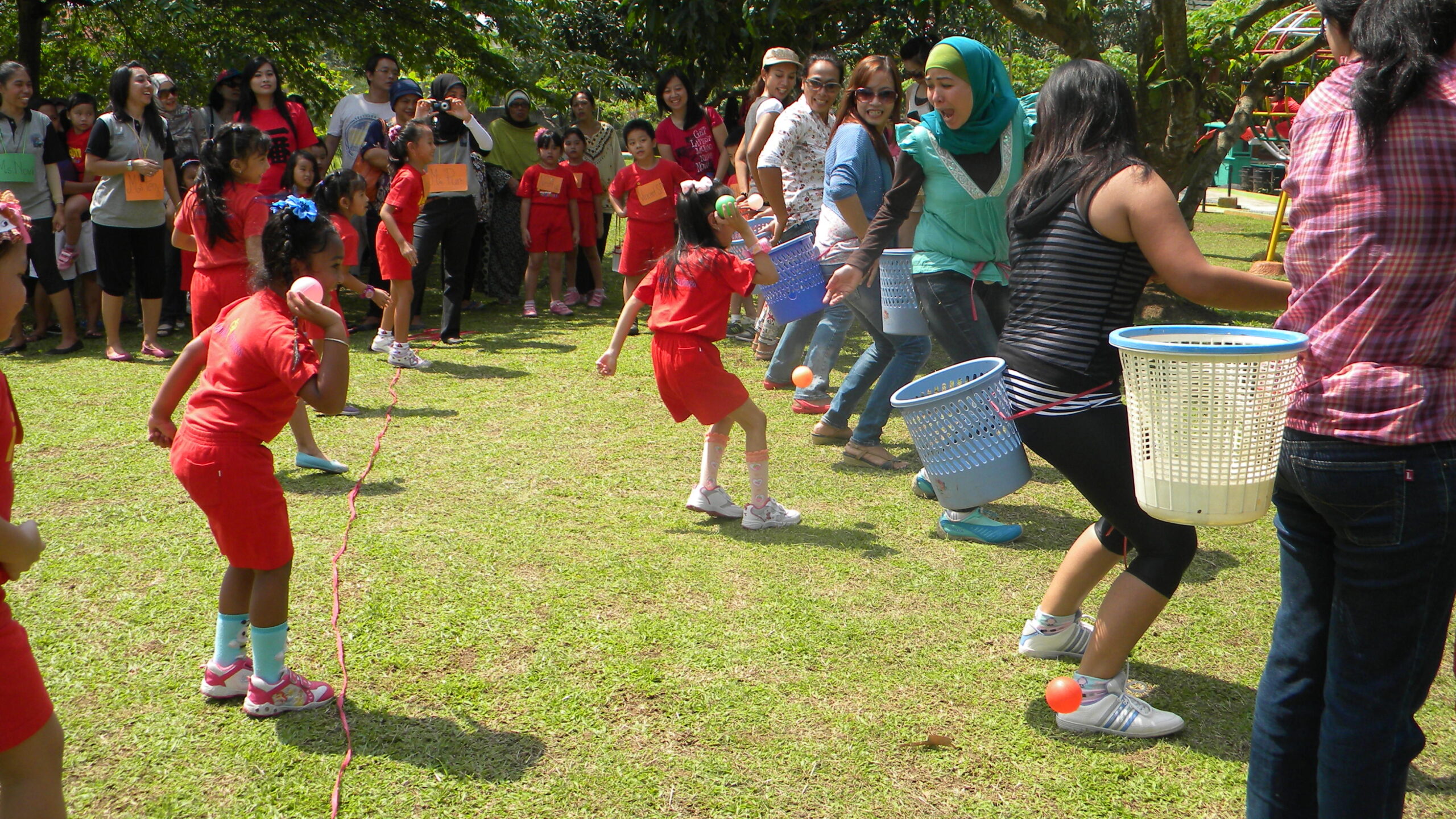 Tahun 2005 didirikannya tempat ini. Kawasan yang tidak hanya untuk outbound namun juga untuk berkemah ini semakin memiliki banyak fasilitas untuk para pengunjungnya.
Di kawasan yang berlokasi di tempat yang sejuk dan dikelilingi dengan pegunungan ini akan memberikan kenyamanan untuk Anda. Terutama jika Anda sedang bersama dengan tim Anda untuk melakukan outbound.
Selain menikmati outbound, Anda juga bisa mencoba kegiatan lainya. Misalnya berfoto hingga melakukan foto prewedding. Anda juga bisa melakukan kegiatan spesial seperti melakukan private party di kawasan ini.
Pricelist Camping
Untuk masuk ke The Lodge Maribaya, maka Anda harus membayar untuk berfoto dan menikmati fasilitas di tempat ini. Misalnya untuk camping, tepatnya glamping. Di tenda dengan ukuran  2.3 m2 ini dilengkapi dengan 2 single bed ukuran 90 x 180 cm.
Harga untuk kegiatan camping di lokasi Maribaya adalah:
Single occupancy sekitar Rp 525 ribu.
Double share sekitar RP 850 ribuan.
Triple share dengan harga sekitar Rp 1,125 jutaan.
Harga tersebut sudah termasuk dengan fasilitas lainnya. Beberapa fasilitas tersebut adalah:
Entrance fee.
Welcome drink.
Breakfast and dinner.
Guide trekking and archery.
One night stay in tent.
Fasilitas dan Wahana
Di kawasan outbound di Maribaya, tepatnya di The Lodge Maribaya, ada beberapa fasilitas yang dapat Anda gunakan dan pilih sesuai dengan keinginan Anda. Misalnya untuk outbound bersama keluarga ataupun karyawan perusahaan. Fasilitas dan wisata yang bisa Anda pilih berdasarkan kutipan dari King Adventure:
Di kawasan ini terdapat sky tree dan sky bamboo yang cocok untuk Anda yang suka berfoto. Untuk berfoto di kawasan ini, Anda harus membayar fee masuk sebesar Rp 15-20 ribuan. Anda bisa meminta untuk di foto oleh petugas maupun oleh teman Anda.
Jikapun Anda lupa membawa kamera ataupun karena baterai kamera dan smartphone Anda Sedang lowbat, Anda bisa menggunakan fotografer resmi yang ada di sana. Namun, Anda tetap harus menyiapkan dana tambahan untuk menggunakan jasa dari fotografer tersebut.
Mountain Swing dan Sky Swing
Jika Anda suka dengan ayunan dan ingin mencoba yang lebih memacu adrenalin, ada mountain swing dan sky swing. Untuk menaiki kedua wahana ini, Anda harus membayar karcis sebesar Rp 20-25 ribuan.
Sekilas, ayunan ini hampir sama seperti ayunan yang lainya. Namun, Anda bisa merasakan sensasi yang berbeda di kawasan outbound Bandung ini. Hal tersebut disebabkan karena Anda akan dibawa untuk berayun dengan background hutan pinus hijau yang tentunya akan menyegarkan mata.
Jangan takut jika Anda menaiki wahana ini. hal tersebut disebabkan karena Anda akan dipasangi dengan pengaman sehingga Anda tetap bisa nyaman dan aman saat berayun dan berputar. Anda bisa meminta bantuan teman Anda untuk memotret momen Anda saat menaiki wahana ini.
Jika Anda suka bersepeda dan ingin mencoba untuk bersepeda di atas awan, Anda bisa mencoba zip bike. Wahana ini sebenarnya adalah sepeda diatas tali sehingga ketika Anda menaiki wahana dengan karcis sekitar Rp 25 ribuan ini, Anda terasa seperti bersepeda di atas awan.
Sebelum menaiki sepeda ini, Anda akan dipasangi dengan alat pengaman terlebih dahulu. Mulai dari tali hingga helm pengaman. Untuk berfoto, Anda bisa meminta bantuan ke teman Anda atau pun ke petugas yang ada di tempat tersebut.
Adanya camping ground ini membuat Anda bisa merasakan glamping atau glamour camping. Di kawasan ini, tenda camping memiliki bentuk seperti bawang yang berwarna orange. Tidak perlu khawatir kedinginan karena di tempat ini sudah dilengkapi dengan fasilitas yang cukup lengkap. Termasuk berapi unggun saat malam hari.
Anda bisa menikmati makanan yang enak di The Lodge Maribaya di restoran dan café yang ada di tempat ini. Anda bisa memilih makanan dan minuman sesuai dengan selera Anda. bahkan Anda bisa duduk bersantai sampai menikmati masakan dan minuman yang tersaji.
Seperti yang sudah disebutkan sebelumnya, The Lodge Maribaya bisa juga digunakan untuk melakukan acara pribadi seperti pernikahan. Lokasi wisata ini juga selalu dipakai untuk acara pernikahan sebab suasananya yang hijau, asri dan sejuk. Sehingga memanjakan dan memuaskan untuk siapa saja yang datang di sana.
Tim Building and Fun Games
Fasilitas ini yang pasti Anda tunggu. Di tempat ini Anda bisa melakukan kegiatan outdoor dengan lebih nyaman dengan tim Anda. adanya kegiatan outbound ini tentu akan bisa membantu meningkatkan kerjasama tim Anda.
Tidak perlu khawatir, Anda akan mencoba berbagai macam permainan. Jika perlu, Anda bisa juga menyiapkan instruktur di Maribaya ini. dengan begitu, Anda dan tim Anda bisa menikmati waktu outbound bersama.
Jadi, tunggu apalagi? kesempatan untuk menikmati waktu bersama di tempat outbound di Maribaya tetap bisa Anda dapatkan bersama dengan tim Anda. Informasi mengenai berbagai fasilitas, layanan terutama tempat lainnya, kami memberikan semuanya untuk Anda.
Galeri untuk Liburan Seru Outbound di Maribaya